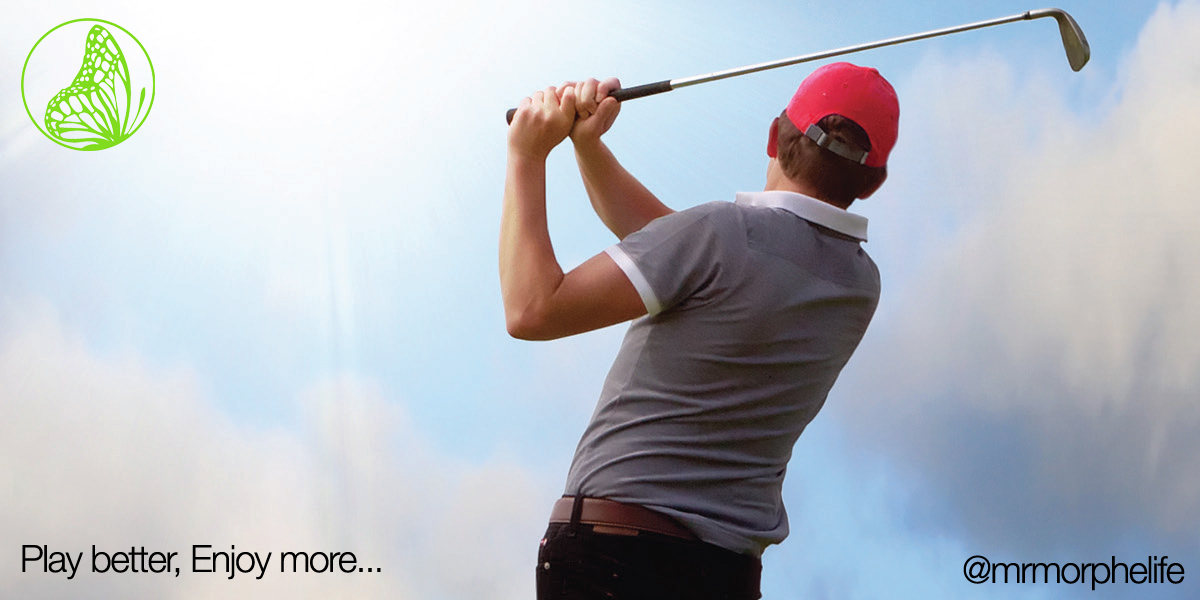 Play better, Enjoy more: Improve your game with Flex Training
by mrmorphēlife
As both an avid golf enthusiast and a Certified Strength and Conditioning Specialist working with all types of athletes for over 25 years... I can attest to the contribution that flex training will add to your golf game. In fact, I'd like to share a story with you of one golfer who lowered his handicap 10 points in less than a years time by working to improve his overall balance, strength and flexibility.
Working with professional athletes, I target improving customized fitness and/or working to rehabilitate injuries. I have learned many benefits that all-around flexibility, balance and strength training can bring to an athlete's performance. So when Victor came into my studio with the specific goal of lowering his golf handicap, I was prepared to coach him at a whole new level.
Initially, we incorporated ultrasound therapy and P.N.F. (Proprioceptive Neuromuscular Facilitation) Stretching, a series of specialized stretching techniques commonly used by clinical therapists to improve his overall R.O.M. and bring fast relief from chronic tendonitis, a problem he'd suffered with for years.
We then began working on bio-mechanical strengthening and core conditioning using the Gravity Training System and Calisthenics . That did wonders in relieving his chronic lower back pain. A problem he attributed to his long hours of sitting at a desk while at work. This system also improves balance and overall flexibility while building strength to the entire body. All leading up to improving rotation and general mobility maintaining proper weight, increasing muscle tone and definition, and lengthening the spine, improving overall posture.
We added Swing Fan Drills, Medicine Ball and Plyometric Workouts... A series of specialized exercises targeted specifically for improving his rotation, swing and golf performance. Lowering his handicap from 20 to 10 over a period of 11 months became a breeze. I created a series of appropriate pre and post training exercises to not only improve Victor's overall performance on the green, but also decrease his risk of injury and maintain his flexibility.
Today this enthusiastic golfer has found a renewed interest in his favorite sport. His health has greatly improved, and so has his game! Victor is now playing more often, and pain free. A testament to the holistic principle that a focused, consistent individual on a balanced training regimen can play better, and enjoy more.